The Council of Elders are the knowledge keepers and are held in very high regard. Their life experience, teachings and traditional life ways are what drives Weechi-it-te-win's mandate, philosophy, and practice. The Elders' invaluable knowledge of customary care, the teachings of Naaniigaan Abinoojii (the child- first and foremost), and their strong belief in helping families is essential to further Weechi-it-te-win's commitment to finding alternatives to the mainstream child welfare system.
The duty of the Elders Council is to provide guidance and direction to the staff, programs and leadership of Weechi-it-te-win Family Services. The Elders oversee the cultural protocols and care of Weechi-it-te-win's sacred items; the grandfather drum - "maango-inini", the pipes and eagle staff. Additionally, the Council of Elders are called upon to help with spring and fall ceremonies each year.
Weechi-it-te-win's Council of Elders are appointed by their respective First Nations. They meet on a bi-monthly basis to provide assistance and direction. Staff may also request special assistance for their programs and for families in need.
Weechi-it-te-win Elders Council
Rosie Boshkaykin - Seine River First Nation
Margaret Ottertail - Lac La Croix First Nation
Don Jones and Nancy Jones - Nigigoonsiminikaaning First Nation
Valerie Norris - Couchiching First Nation
Agnes Kabatay - Mitaanjigamiing First Nation
Louis Councillor and Doris Caribou- Naicatchewenin First Nation
Lucille Eldridge - Rainy River First Nations
Bessie Tom - Big Grassy First Nation
Patrick Handorgan- Anishinaabe of Naongashiing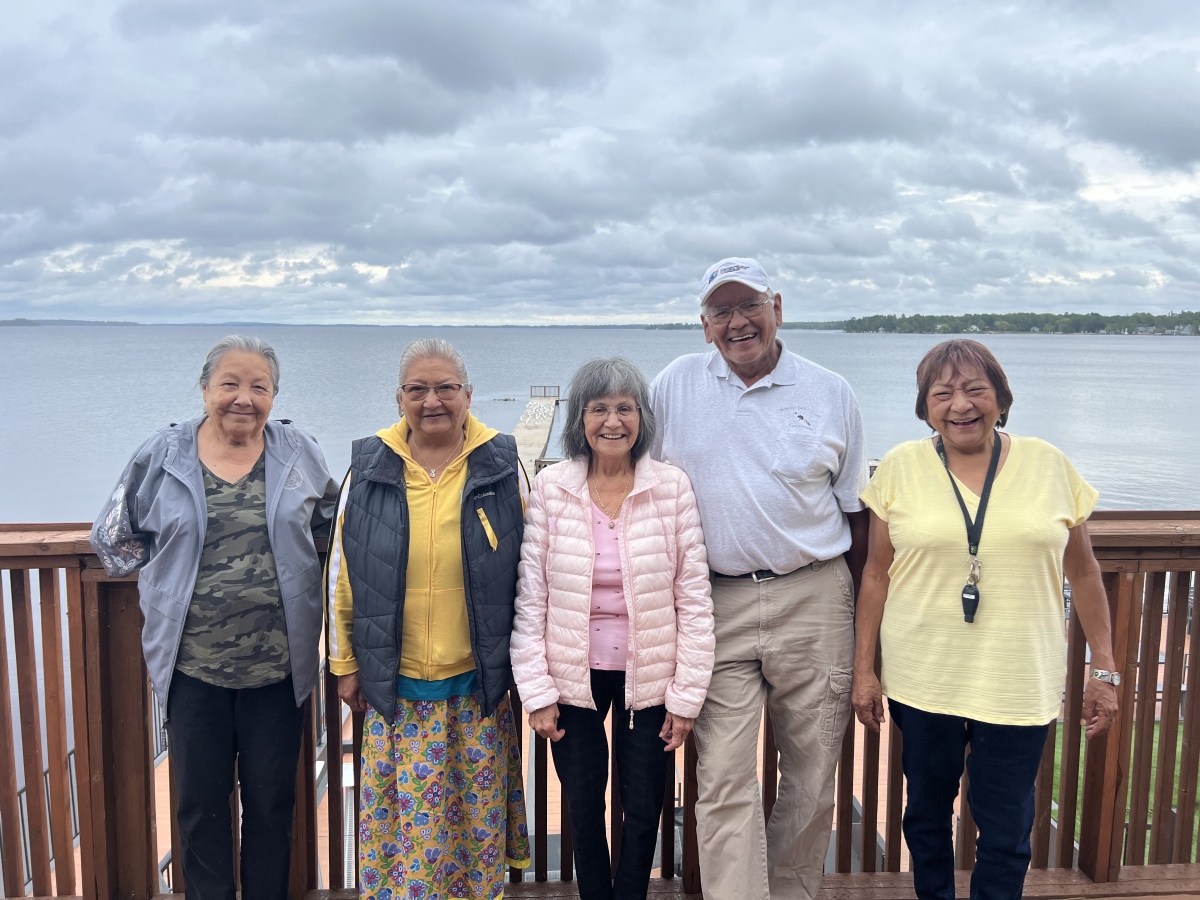 Elders in July 2022(from left to right): Agnes Kabatay, Margaret Ottertail, Valerie Norris, Patrick Handorgan and Bev Wilson. Missing are Rosie Boshkaykin, Louis Councillor, Bessie Tom and Rose Marie Allan.